Is it about private sex cams or is it about regular live sessions? It seems like this site has confused itself with a name like that since the two contradict each other. But let's not be petty about that one thing, there are a lot more important things on these sites than their names, like the quality of shows, models, and plenty of other things which we'll look at in this review.
Privatelive's main focus is on girls exclusively, so no male or trans models, which is fine if you're looking for something like that. With that in mind, one should expect perfection, or at least something close to it since other sites like LiveJasmin offer a lot more in their catalog, so let's see if expectations are held.
Landing Page and Features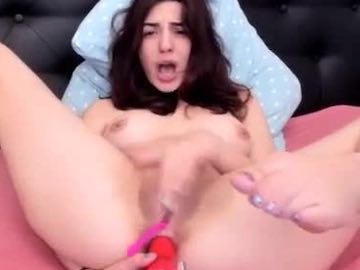 You're welcomed by a pretty bland homepage, it's not the worst thing in the world, but it doesn't inspire you in any way. Maybe it's the white color that dominates around here, or it's the model thumbnails that look pretty similar to each other. Truth be told, a lot of other sites are built similarly, but they all have something that catches your attention, Privatelive however, does not.
It can be appointed to their lack of attention to detail, which sometimes is all that matters, even if you're not looking for such things. A solid first impression is what kicks off the whole journey, and I wouldn't be surprised if a lot of users are bouncing off the site after just a couple of minutes.
There are also some misleading options all around the site, things like the HD button, which instead of filtering by HD streams, filters by HD pics of models on this private sex cam site. Or the usual tags that don't fit the style of a certain cam show, and models place them there just to attract a wider audience.
The Volume and Diversity of Shows Could Be Better
Ok so, you either ignore or don't care for their homepage and smaller issues, which is fine, and you decide to shop around for something you like. If anything other than masturbation is your goal, then you're in for another disappointment. Most of the options fall under "Body Features" category, which doesn't do much for most of us.
Things like BDSM and fetishes (smoking, foot fetish, etc.) are barely on the map, you might be lucky to find a couple of those, and as mentioned above, you still won't get them. Once again your back is against the wall, and you wonder what's even the point of this live private sex site, and your guess would be as good as mine.
If we're talking numbers, then they aren't that bad, around 300 models online, but compared to, say, LiveJasmin, which holds a steady 1000 at slowest hours, there's an obvious gap. Calling Privatelive a good site would do a major disservice to those who actually put in some effort to please a wider audience, so far, it's looking mediocre at best.
Can Models Make It Right
Let's pretend we haven't seen anything so far, and you decide to go for some private webcam shows. Which of the models would you pick? The pretty one with big tits that's posing on her bed in a bikini, or a pretty one with a big booty that's posing next to a pool? That's it, those are your choices since all the models have those barbie looks with fake tits and asses.
Their photos look great, they're stunning, wearing make-up, all that, but after some time they all start looking the same, there's no difference whatsoever. Their boring looks translate into boring shows, showing their curves and posing for the viewer doesn't count as entertainment in my book, and neither does only rubbing your pussy.
Once again, I'd like to compare it to one of my favorite sites, Streamate. The fact that there are so many models, both professional and amateur, means that they'll be down to do whatever it takes to please you. And they can do it all, fetishes, kinky and dirty shows, it doesn't matter, you actually feel like every second of your time is worth it, compared to whatever monotonous stuff is happening on Privatelive.
Conclusion
It's no secret by now that this site has no solid foundation to build on, there's nothing special it can offer. Even the rates per minute are sky-high, so not only are you wasting your time on Privatelive, but you're also wasting money. Maybe they get it together and broaden their offer, but I wouldn't count on it anytime soon.
So instead of playing sitting duck, you should head over to LiveJasmin and satiate your hunger for quality adult entertainment. The private sex cam shows are a joy to attend, and the whole site is simple to use, yet has everything you could ask of one. There are plenty more reasons to go there, but it's better if you find them out on your own, and get pleasantly surprised.